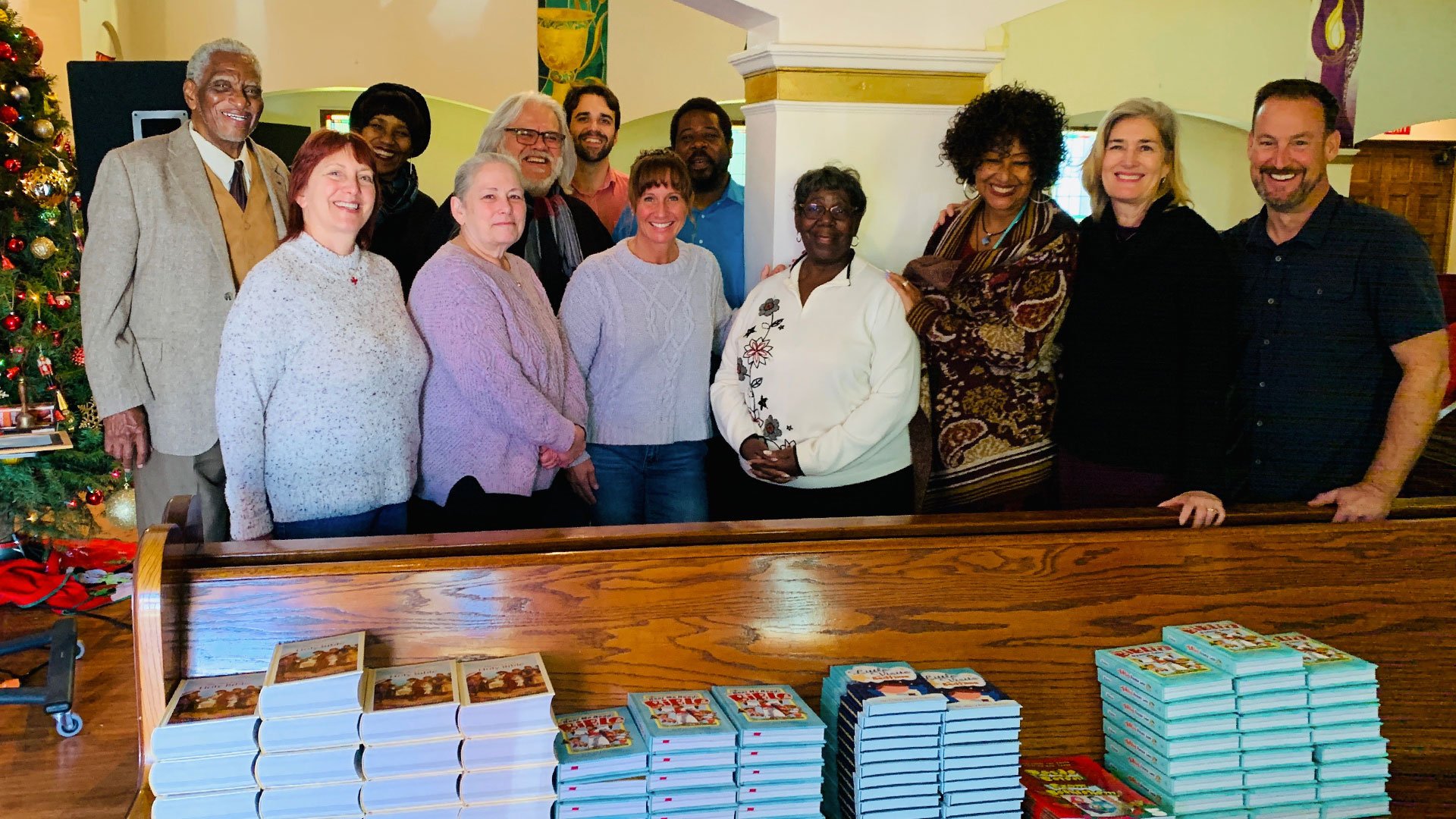 Partnership (noun): the association of two or more people as partners. Partner (noun): a person or group that takes part with another or others in doing something. When the director of Children's Collective reached out to HOPE LA Lutheran Church, a unique partnership began. A secular preschool and a Lutheran Church? In Los Angeles? That's an odd combo. However, the team at HOPE LA was invited to come and teach a Bible study or read to the kids during the week. This relationship with Children's Collective continues to grow. HOPE LA has been able to provide countless opportunities to introduce the Gospel to those who may not have heard it before. This partnership has been aided by generous donations to Concordia Gospel Outreach.
A Gift that Moves
"Our purpose is to introduce the Gospel into homes where it may not have been read or heard before," says Heather Coate Davis, an author and member of HOPE LA. Through donations from people like you, CGO was able to support this mission by sending Bibles and other devotional materials for the congregation to hand out. These Christ-centered resources were passed out to children in the preschool at their graduation and, most recently, during a Christmas program the preschool held. Surrounded by other gifts wrapped in colorful paper, each child was handed a copy of the Hear Me Read Bible. "I think their faces say it all. In the midst of many other toys and treats, many of the kids sat down on the floor and started thumbing through their Bibles intently. It was beautiful!" says Heather.
Close your eyes for a moment and imagine that sight. Children, in a room full of toys and treats, focused on Jesus and the Word. Books are a precious gift, but a Bible has an eternal promise. A promise that members of these families may not know.
Bit by Bit
The families with children in preschool at Children's Collective need to know the love of the Father and the gift of His Son. Through these Bibles and other devotional materials provided by Concordia Gospel Outreach, HOPE LA Lutheran Church can introduce the Gospel to these families. The Church loves and is in prayer for families who do not yet know their Savior. HOPE LA wants these preschooler's families to know they are loved and welcomed at their church. And bit by bit, their relationships with these families are growing. Recently, one preschool family used the church's sanctuary for a wedding! In building this relationship, HOPE LA has listened prayerfully to what God wanted to do with the congregation to love and serve their neighbors.
Supporting the growth of this partnership happened through the generosity of people who give to CGO. HOPE LA is thankful that they have been able to do two giftings for the families at Children's Collective so far. As this partnership continues to grow, we hope to be able to support the spread of the Gospel from HOPE LA again.
Heavenly Father, we thank You for the blessing of partnerships with secular community programs. Thank you for providing the opportunities to share the Gospel in these settings. You promise to work through Your Word, and we pray that the families at Children's Collective hear the Good News of Jesus. We pray for the congregation of HOPE LA that they would continues to shine Your light in their community. We pray this in Your Son's name. Amen.
---
Help support outreach to families.