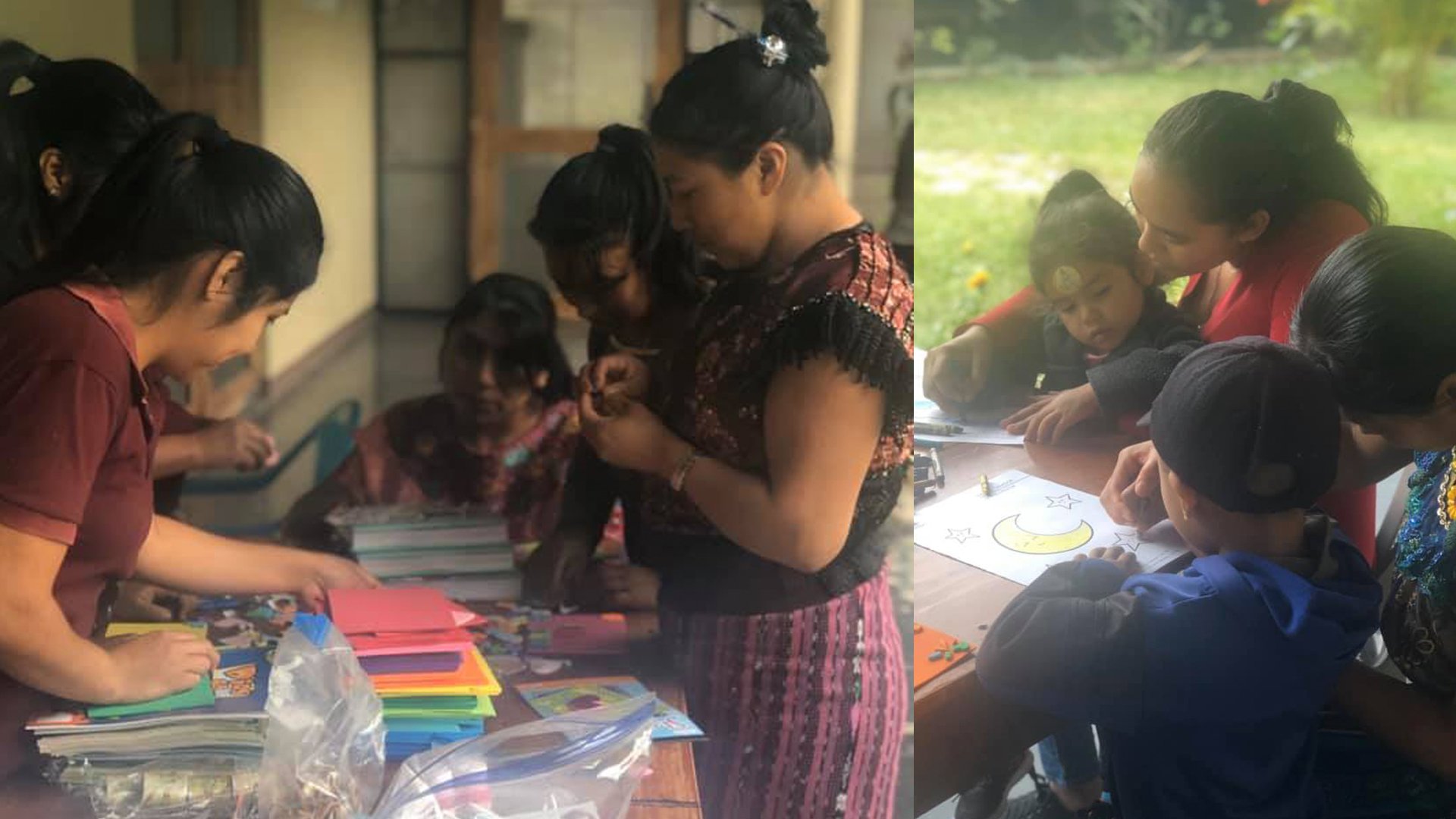 There are things we can be certain of in these uncertain times. We can be certain that Jesus rose from the dead. We can rest in the knowledge that God is for us. And we know and can trust that God works through His Word.
Back in February, a team from St. James Lutheran Church in Glen Carbon, Illinois, and Trinity Lutheran Church in Edwardsville, Illinois, traveled to Guatemala to serve on a medical mission with a local Christian organization. Because of generous donations to Concordia Gospel Outreach, we were able to send Gospel-centered materials with them. So now, while international travel is halted and mission trips similar to this one are being postponed, we can rest assured that God is working through His Word in Guatemala.
While a medical mission, the team was able to serve and help the organization they partnered with in a variety of ways. From visiting with and shopping for widows, providing them with needed supplies for their families, to working in a greenhouse with aquaponics, the team kept busy. In the medical sphere, they were able to work at the hospital and in the lab in the village of Canillá (approximately 40 miles from Guatemala City). "Being a retired medical microbiologist and having worked in a St. Louis hospital laboratory before retirement, I loved working in the lab with the Guatemalan lab tech, who spoke no English. We somehow found a way to communicate through my limited Spanish and the use of paper, pencil, and drawing pictures!" said Debbie Rathert, a participant in the trip.
While working in the hospital, the group was able to entertain children who were waiting for medical appointments. This included sharing the message of the Gospel through bead bracelets and by using Spanish materials provided by CGO to connect with the children in their native language. Children of the North American missionaries who live there full-time were also given their own books in Spanish. This was particularly exciting for the children they served, as it is one of the very few ways books get into the village. "The kids loved the interaction made possible with these 'tools.' This gave us an opportunity to speak Spanish with the kids," Debbie said.
While these tools were impactful as the team served physically in Guatemala, these books will be missionaries for long after this trip. God works through His Word, and being able to provide His Gospel message in Spanish in book form to the children in the area means that the Gospel will continue to spread. Our prayer is that these books would provided needed comfort and peace to those who need to hear that they have a Savior who loves them.
Concordia Gospel Outreach has sent over a million Christ-centered books into the World. During this time of isolation and sickness, we are grateful to those who have donated to us and made it possible for everlasting hope to be in the hands of people who need hope and peace during this stressful time.
---
Help us continue to place hope in the hands of those who need to hear the Good News.