Can you imagine what it would be like not to own a single book?
You wouldn't be able to get lost in an adventure. You wouldn't be able to learn about whatever struck your fancy. You wouldn't even be able to read the Word of God.
For the three hundred children at the Sanga school in Uganda, that reality is very, very real. Because when Erin Van Tuinen's team of volunteers asked the students to raise their hands if they had ever owned their own book, not one child raised his or her hand.
Not one.
But everything changed that day in early August 2015 when the volunteers arrived. Concordia Gospel Outreach partnered with them to provide an Arch® Book for each student at the Sanga school. Each child received his or her first book—a book about Jesus!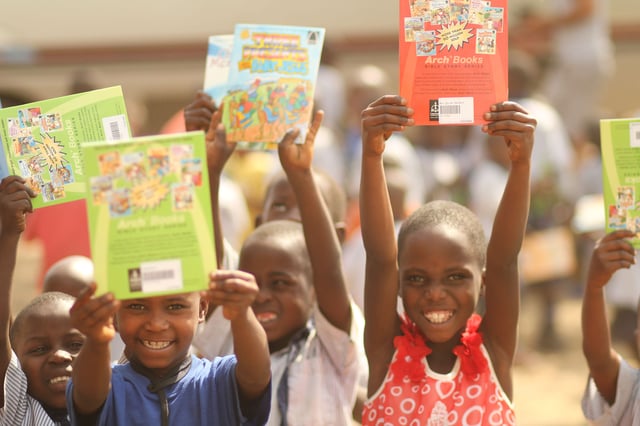 The funds for this donation opportunity were raised through Concordia Publishing House's sale round-ups, which occur when a customer chooses to round up his or her invoice to the next dollar amount. Through this type of fundraising, it takes just two to four weeks to raise enough money for three hundred Arch® Books.
A few cents here, a few cents there—and before you know it, you have helped put the saving Gospel into the hands of a school full of children in Uganda.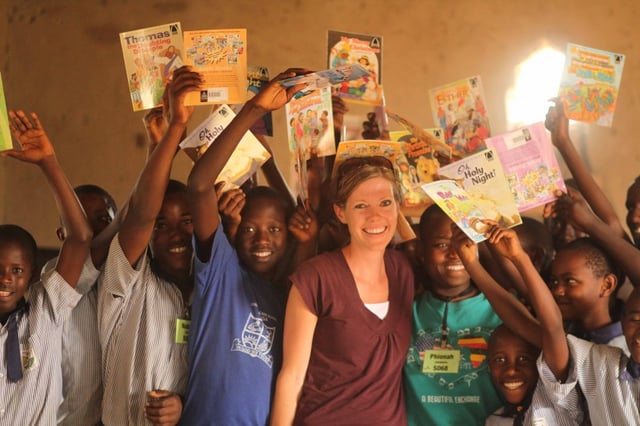 We need your help to continue the mission. Concordia Gospel Outreach is able to send the Gospel all over the world because of the generous support of our donors. Every donation goes toward sharing the Gospel with someone who might never know Jesus. We encourage you to partner with us in this important work.
---