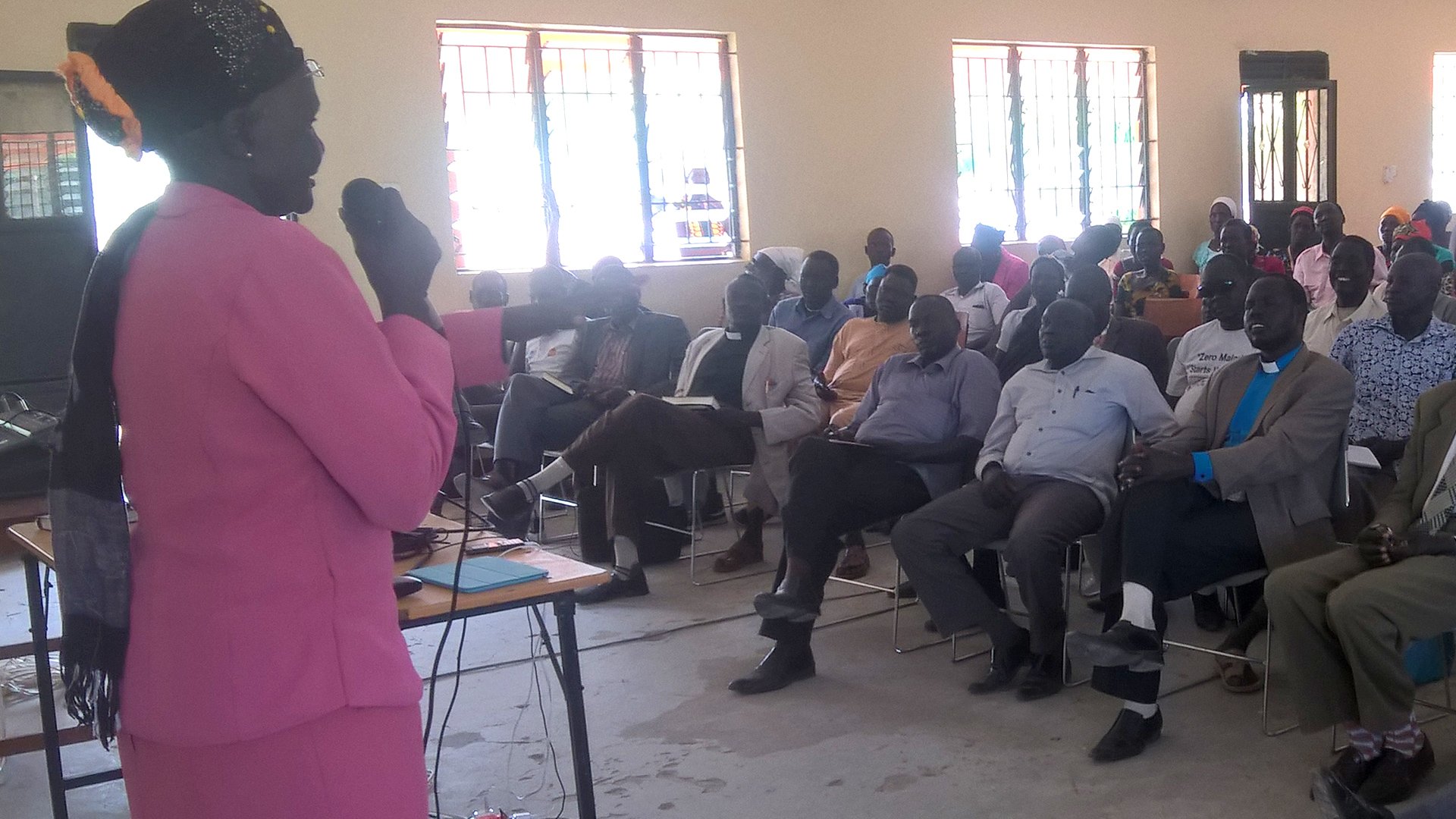 Most of us in America don't have to worry about life-altering flooding. While we have had our fair share of flooding issues (the most recent being Hurricane Laura), our country also has the means to send government aid, and our Synod has the means of calling on thousands of Lutherans to help with restoration. But along the Nile River, a place that hundreds of thousands call home, flooding is an unfortunate part of life. The people there need our help now more than ever.
Recently, the flooding along the Nile has gotten catastrophic, with water levels reaching higher than ever before. A local dam broke and towns downstream were destroyed. These floodwaters are sweeping into houses, bringing waterborne diseases to communities that don't have access to adequate health care, and killing crops that would have provided food for the people. Thousands of families are without shelter and perhaps have lost all of their possessions, including their houses.
But through Christ there is always hope.
Concordia Gospel Outreach recently heard a cry for help from the Orphan Grain Train in Maryland, another Christian nonprofit organization, who is partnering with the Orphan Grain Train in Nebraska to send supplies to Pastor Stephen Mathiang in Bor, South Sudan. His Christian ministry, Mission Gardens of Christ, and the surrounding town of Bor have been heavily impacted by the flooding. While their church building, Shalom Chapel, was thankfully spared by the grace of God, much of the community has been greatly affected by the floods.
Mission Gardens of Christ was founded in 2007 and works to spread the Gospel good news to the wider community in many ways, all of which have been impacted. This congregation of about 500 people nurtures the spirituality of others in their community. They host pastors conferences and peace conferences, run a primary school, and conduct mission outreach outside of town with the van they have acquired. MGC also provides for the physical needs of their community by giving medical supplies to the state hospital, sewing different items for the women's programs, and giving spare clothing to those who need it. Their mission is a beautiful one: to be disciples witnessing to all nations for Christ and empowering people to stand for themselves and others.

When CGO heard how Bor was being affected and how MGC needs books and Bibles to distribute the hope of God's Word to the greater community, CGO was happy to step up to the plate and chip in. To help spread the hope of the Gospel, CGO is sending over 1,000 books to aid in MGC's community outreach and recovery. These books include Arch Books and I Will Not Be Afraid, incredibly fitting for the difficulties this community is facing, along with The Lutheran Study Bible and The New Testament Outreach Bible to ensure that all are able to have God's Word during these times.
Additionally, to help foster a sense of community so that the Word of God might be shared, CGO is sending 100 soccer balls to be distributed to children in the area. Elfie Eberle, solicitation director at Orphan Grain Train in Maryland, explained, "I am told a kid with a soccer ball has 50 friends in a second," which is exactly the kind of support the children of Bor need during this time.
These books and Bibles being sent are possible thanks to your generous donations. We are especially thankful for your donations during this pandemic. Without your support, we would not be able to help Mission Gardens of Christ give these resources to their community and spread the Good News that through God there is always hope.
---
Your donations allow us to continue sending the hope of Christ to communities affected by natural disasters.