Sometimes God opens doors softly, subtly. I was nearly walloped in the face as He tore one from its hinges; two weeks after a harried phone call, I was on a plane to Belize! While wallowing in a planned mission trip to Guatemala that didn't pan out, the words of Proverbs 16:9 struck me: "The heart of man plans his way, but the Lord establishes his steps." As I scrambled to forge ahead with yet more plans, the Lord established a way for me to go to elsewhere in Central America! Shortly before a team from The Lutheran Church of the Webster Gardens was set to depart, I was approached about taking the place of a participant who dropped out at the last minute.
Our eleven-person team strode right alongside the Belize Mission Society and its decade of groundwork in the tiny Caribbean nation. We were prepared to spend four days tutoring at St. Alphonsus Roman Catholic School in Seine Bight, an impoverished coastal village, and tutor we did. Seated on brightly colored disposable tablecloths and armed with manipulatives, games, and Hear-Me-Read books donated by CGO, we battled through long and short vowel sounds, blends, and that rogue silent e. Three of our team members also led a teacher in-service workshop on creative writing. All went according to schedule…for the first two days.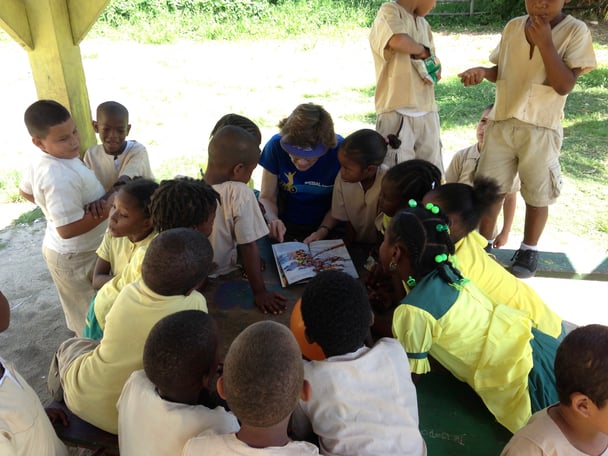 Enter Proverbs 16:9 again. No school on Thursday and extremely low attendance on Friday—the day before an extended break for Easter—meant that our focus shifted from phonics to double Dutch, tag, basketball, pedicures, and selfies. Setting aside our skills assessment forms and word lists, relationship building through loving on the kids and enforcing Christlike playground attitudes became tantamount to bettering the students' reading skills.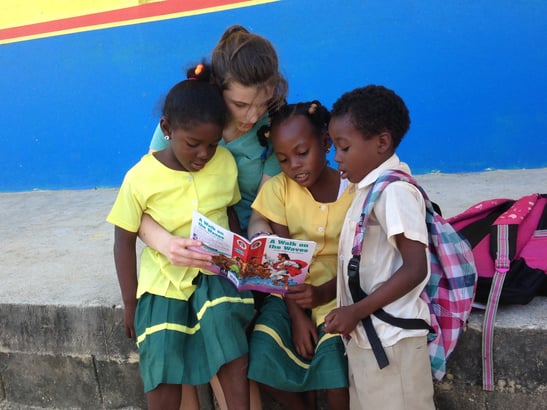 Our ample unstructured time yielded myriad opportunities to weave Jesus into our words and actions. The Bible is a history textbook at St. Alphonsus; personal relationship with Jesus Christ is a wholly foreign concept. Nevertheless, one small cluster of youngsters immediately recognized a "t" formed out of a palm frond as a cross, which segued into an impromptu retelling of Jesus' death and resurrection and culminated with a rendition of "Jesus Loves Me." Another child, inspired by a Hear-Me-Read book, wrote and illustrated his own staple-bound mini-book on creation. He then made a card emblazoned with "God made you!" for the team member who was working with him.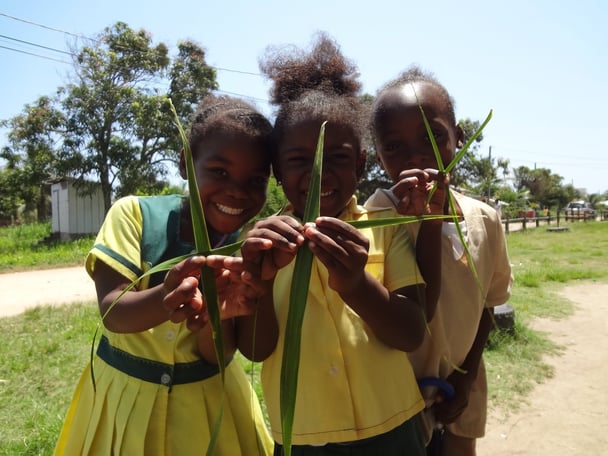 On our last day at St. Alphonsus, we had the opportunity to present a book with a personalized message inside to each of our pupils. Many of the older students who have been tutored before cherish the books they received in previous years, fondly remembering and asking after the individuals whose signatures adorn the inside front covers. As the kids read—and re-read—the stories, they absorb not only whatever truths about Jesus are contained in the pages, but also recall how they saw Him reflected in their friends from the United States. Slowly and steadily, the seeds of the Gospel are being watered, taking root, and growing. Pray that the Lord would continue to throw open doors for those bringing Christ to the Caribbean. As I write this, the LCMS is preparing to send a full-time missionary pastor and his family to Belize and negotiating the acquisition of a ministry building in Seine Bight. At such a critical crossroads, we lean confidently on the supremacy of the Lord's designs over our own, every step of the way.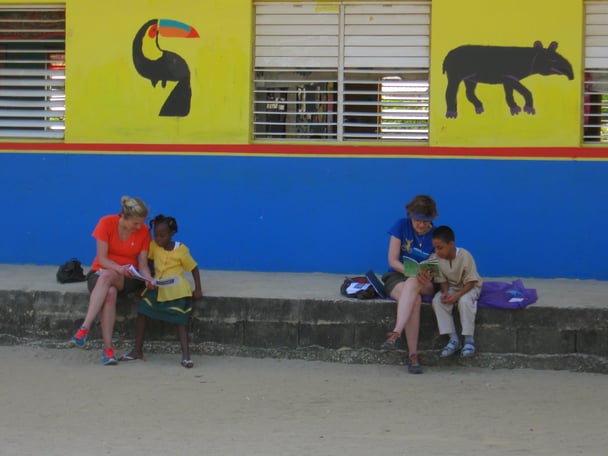 ---