"I want to go back," said Megan, a fifth-grade student.
Her second-grade sister excitedly agreed, "Me, too!"
The girls, along with their mother, Kim Boyll—members of The Lutheran Church of Webster Gardens—spent their spring break this past March in Belize on a mission trip. They joined a group of two-dozen people from the St. Louis area, which included nine other children. The group went there to teach, to talk, and to share God's love. Concordia Lutheran Church of Kirkwood, Missouri, coordinated the effort.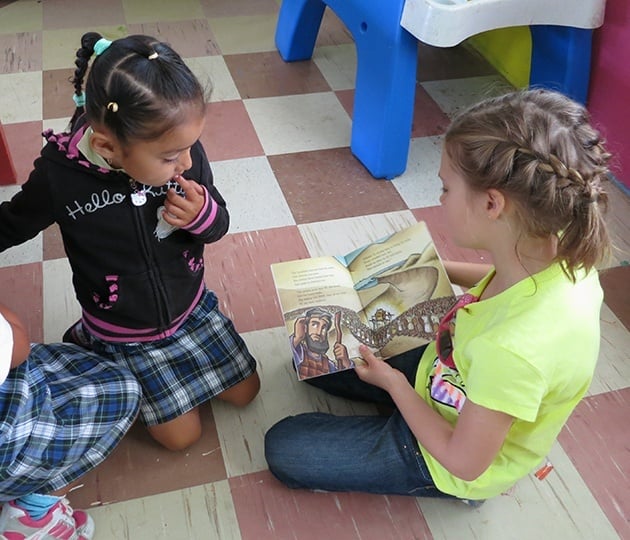 The days were long and unpredictable. The experience—indelible.
"They are a very good source of protein and water," said Camy about the termites.
"They were delicious. They taste like raw carrots," Megan added, noting, "We didn't eat any other bugs. We ate a lot of rice and chicken, and we had some very good desserts, like oatmeal cookies and carrot cake."
They all agreed that the best part of their trip was sharing God's Word. Members of the mission team visited three preschools and hosted Vacation Bible School while they were in Belize. They also read and shared scripturally sound books with delightful illustrations provided by Concordia Publishing House through Concordia Gospel Outreach.
Camy added, "It was cool seeing how everybody was so grateful for what they have when they barely have anything. We have so much and we're not grateful for it. We want more. They don't, because they think they have enough."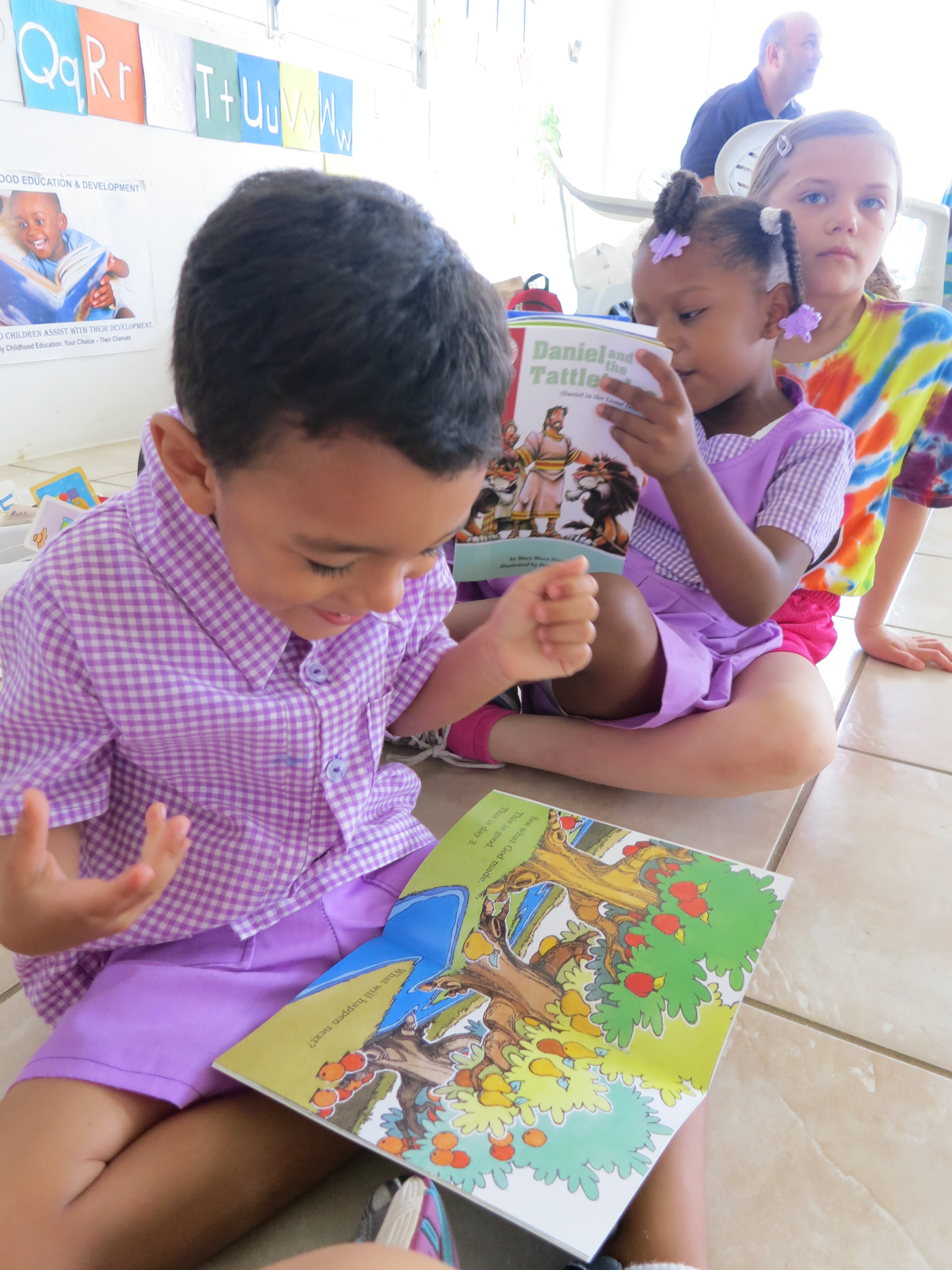 The classrooms had very few books, but "the teachers were very passionate about what they did," said Kim. The books were very well received. Belizean children swarmed their guests who read to them, fascinated by the pictures and rich detail of the resources.
"They don't have books and bookshelves like we do here," Kim said, referring to the United States. "Teachers in Belize share books among themselves."
"I gave a Bible to one girl and she was jumping up and down saying, 'I got a Bible!'" recalled Megan.
There are no public schools in Belize—all the schools there are tuition-based. There is a real economic barrier for some, limiting their access to an education—especially girls, Kim said.
The mission team brimmed with purpose, filling bags with food and passing out those bags as well as books to families in need. They worshiped with the people living there—singing Christian songs from the United States and Belize, celebrating God and His miraculous work, and reveling in the true spirit of fellowship in Christ. Together, they roasted s'mores over an open fire, and the children made colorful bracelets and rings with Rainbow Looms®, a popular toy that involves the use of a special tool to braid elastic bands together.
"Rule of the trip: Always bring a Rainbow Loom with you," smiled Megan.
The last night of their trip, the missionaries and the Belizeans took part in a family night featuring skits, Rainbow Looming, fake snow, and s'mores.
This marked the fourth year for the trip by missionaries through Concordia Lutheran Church. It was the first for the Boylls. Kim said she was overwhelmed and deeply touched by the outpouring of support she received through the donation of money and resources by friends and the community. It was that support—support that caused her to tear up from heartfelt gratitude—that made her family's lasting memories, and the connection with Christians in need, a reality.
"It's amazing how many people supported the trip," she said. "And the value of the books that were given to these Belizean children is beyond words."
We need your help to continue the mission. Concordia Gospel Outreach is able to send the Gospel all over the world because of the generous support of our donors. Every donation goes toward sharing the Gospel with someone who might never know Jesus. We encourage you to partner with us in this important work.
---