Ellen Kehe, a frequent short-term missionary through LAMP [Lutheran Association of Missionaries & Pilots] Ministry, brings the Gospel to villages in the remote northern regions of Canada. Ellen has a heart for reaching children and has conducted VBS mission trips through LAMP for the past 11 years. Though she faces challenges in villages that have not heard of Christ's love, she, along with others, is shining the light of God's Word in dark places. Concordia Gospel Outreach partnered with LAMP to provide the teams with Christ-centered VBS materials. Read our interview with Ellen Kehe to learn more about the important work she and others like her are doing for the sake of the Gospel—and the impact you have when you donate to Concordia Gospel Outreach.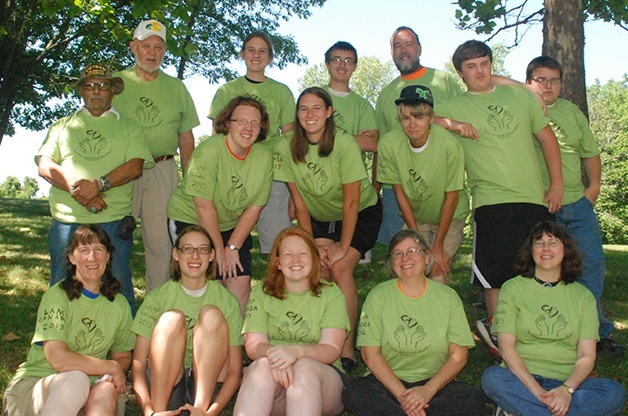 CGO: When did you first get involved with mission work?
EK: Ever since I was young, I wanted to be involved in missionary work. I always loved listening to missionaries tell their stories of sharing their faith with people from other cultures. I became a nurse with the hopes of serving with Lutheran Bible Translators, but when I met my husband, we both knew God had led us to each other. Five children and 11 years later, God led me into part-time missionary work through LAMP Ministry.
Our church had sent several teams up north through LAMP, and one year, a friend asked if I would like to join her on a team. That summer, we both set out with our eleven-year-old daughters and led Bible school for more than 75 children. I was hooked. Seeing precious children of God living in difficult circumstances without Sunday School or Bible school broke my heart. How will they hear if we don't go and tell them about the amazing love God has for them—that they are precious to Him and that He is preparing a place for them in heaven?
CGO: What can you tell us about LAMP?
EK: LAMP is a fantastic organization that tries to do the impossible. With few people and few resources, they are trying to shine the light of God's love to remote, dark areas all over northern Canada. They are a faithful few who trust in a God who fed 5,000 with five loaves of bread and two fish. They know nothing is impossible with God.
It would be easy to get discouraged with such an ambitious goal. Satan often tries to discourage each of us. As we prepare for LAMP each summer, we often see Satan trying to stir up trouble. In 2012, a week before departure, someone set fire to the protestant church in Lynn Lake, burning it to the ground. Satan probably thought this would prevent us from having Bible school, but God is more powerful. The Catholic church welcomed our team to have Bible school in their building, and the local school provided crayons, glue, and scissors, which were lost in the fire.
Team members often get sick or have some unusual physical ailment prior to, or on, the trip. How strange that the people on these teams are rarely sick except these two weeks of the year! But suffering produces endurance, and through prayer and encouragement, the teams press on. God is faithful in providing what is necessary to share His Good News.
CGO: How long have you been working with the organization? And how long do you hope to continue working with them?
EK: I have led teams ever since that first summer when I went as a participant. I am listening to God for how long I will continue to do this. Each summer, LAMP has more requests for teams than there are teams available to go. The villages up north are experiencing a baby boom, and there continues to be hopelessness as evidenced by a high alcoholism rate and a very high suicide rate. These villages desperately need the light, love, and hope of Jesus Christ! I feel blessed to be able to coordinate volunteers so we can reach as many people as possible, and I look forward to celebrating in heaven with many Cree Indian believers.
CGO: What was last year's trip like?
EK: In 2013, our teams went to three villages in northern Canada: Brochet, Leaf Rapids, and Lynn Lake.
Brochet is a community only accessible by plane in the summer, and in the winter, the large bodies of water freeze hard enough to provide a winter road accessible by car or truck. This was the fourth year we sent a team to this village.
Leaf Rapids is a drive-in community where teams travel on hard packed gravel for three hours after leaving the bigger northern town of Thompson. We have led VBS there for three years.
Lynn Lake is also a drive-in community but further down the road from Leaf Rapids. This was our eighth year going to this village. The faithful ladies of the protestant church there host the VBS and provide for the needs of our team. Last year, we sent a painting crew who painted the A-frame house that belongs to the church.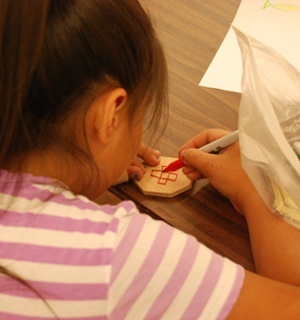 CGO: How did the youth, adults, and volunteers engage with the VBS materials?
EK: I coordinated all the teams and served as leader of the team that went to Brochet. All the teams used Concordia's Jungle Adventure Vacation Bible School curriculum provided by Concordia Gospel Outreach. This was our foundation, and we adapted as necessary. We loved having the colorful posters, nametags, craft ideas, and MUSIC! The kids loved the peppy songs, and it was so easy to load it in our iPods and take portable speakers so we could sing and dance with the kids as they committed the songs (with their wonderful messages) to memory. All the children loved craft time, and we were glad to have craft ideas from the curriculum that used simple items.
The Jungle Adventure materials were a huge help to us in working with the children. They learned again and again how God rescues us from our enemies, whether it was the rescue of baby Moses, the rescue of God's people while crossing the Red Sea, or the rescue from sin, death, and the power of the devil through Jesus dying and rising for us. It all tied together. Our God is powerful and loves us and rescues us too!
CGO: What does this year's trip look like?
EK: This summer, our church is able to send two teams up north. We have a four-person team flying in to Brochet, and we have a six-person VBS team and two-person repair/paint team going back to Lynn Lake. We will depart from St. Louis on Wednesday, July 30, do VBS August 4–8, and return to St. Louis on August 11. Please pray for all the kids up north who will be led to come to Bible school!
CGO: What's the most rewarding part of this type of mission work?
EK: As we follow God's command, "Go and make disciples of all nations," we have to fully rely on Him in unpredictable situations. We see His faithfulness in providing for us, and we see team members' faith strengthened as they stretch themselves and grow stronger in their faith. We see God's hand touch us through situations, people, and the children themselves. Another blessing is hearing a child from a remote Indian village say, "I remember you—you came and told me that Jesus will take me to heaven someday. We made a craft that says so with my picture on it, and I still have it above my bed."
This summer, churches across the U.S. are conducting Vacation Bible School along with the churches in Canada and other parts of the world. With the money you donate to Concordia Gospel Outreach, Gospel-based books and materials are sent throughout the world to tell people about Jesus.
---