St. John's Lutheran School in Mukwonago, Wisconsin, sure does take its mascot seriously.
The 115 students rally around their panther (not a real live one, of course). And just like big cats do, the students move in "prides"—small groups that come together to work on special projects during the school year. The 2015 holiday project? Helping families in need, both physically and spiritually.
St. John's partnered with Tomorrow's Choice Family Resource Center, a pregnancy counseling and resource center in the nearby town of Waukesha. Each pride was matched up with a family served by Tomorrow's Choice, and the students worked to provide the items on the families' Christmas wish lists. But the young students didn't want their gifts to stop there. They also wanted to give something that wouldn't wear out, get used up, or be outgrown. They wanted to give the Gospel!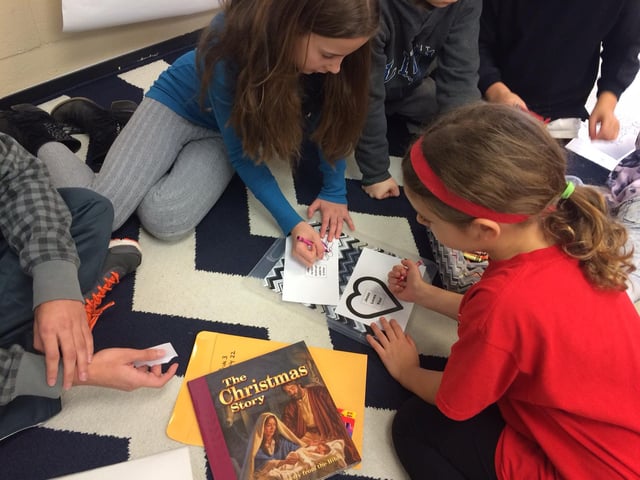 For families who are dealing with unexpected pregnancies or are in need of diapers and baby clothes, what better Christmas gift to tell them about than the gift of the Savior—who came to us in baby form? So Concordia Gospel Outreach sent twelve copies of The Christmas Story to St. John's, one for each family's care package.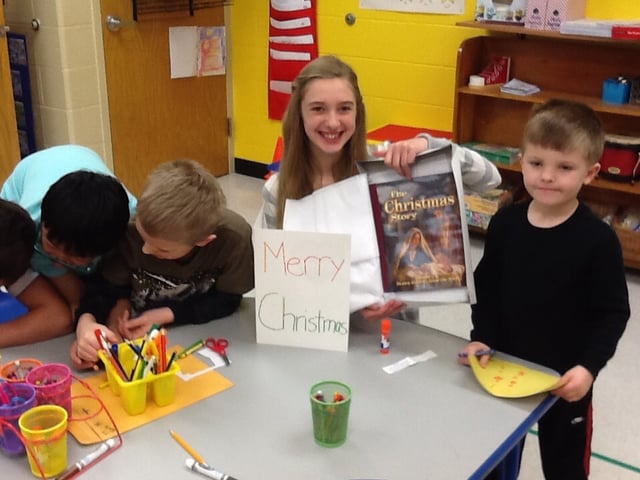 "It was just such a neat experience to see the kids getting excited to help other kids have a special Christmas," said Kelly Raabe, kindergarten teacher at St. John's. Because the families were anonymous, the students were not able to meet the families and see their reactions to the gifts. But, Raabe says, "I'm sure they will be happy and appreciative and feel the joy that we felt in giving them the gifts."
This donation was part of CGO's Simply CHRISTmas program, our annual campaign that provides at-risk children with books about Jesus' birth. Just $5 provides a child with a book about the Christmas story. Because of your 2015 Simply CHRISTmas donations, more than 1,400 children will be able to receive the Gospel!
Because of you, that many children will be pointed to Jesus in the same way the twelve Tomorrow's Choice families were.
"It was a blessing being able to share the love of Jesus with them," said Raabe. "And the books from [CGO] with the Christmas story made the best gift of all."
We need your help to continue the mission. Concordia Gospel Outreach is able to send the Gospel all over the world because of the generous support of our donors. Every donation goes toward sharing the Gospel with someone who might never know Jesus. We encourage you to partner with us in this important work.
---