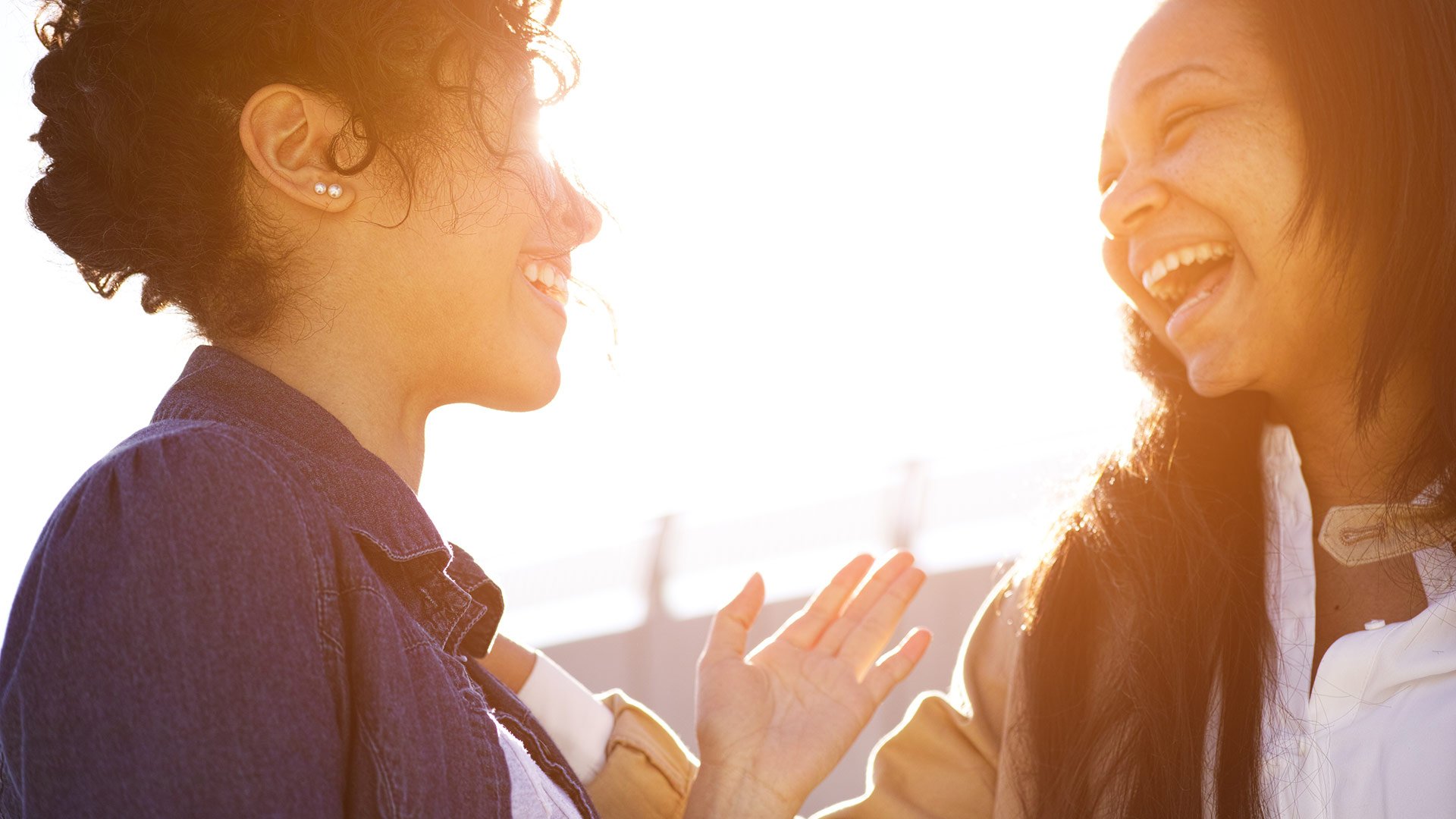 It was the second day of tennis practice my junior year of high school. I was team captain and ready to begin the season. My coach pulled me aside about halfway through warm-ups and told me that we'd have new person joining. That this person's family was new in our tiny town. Despite the fact that the new person had never played before, she wanted to try the team so she could make connections before the school year officially started in three weeks.
From the moment I met Leah, I knew there was something different about her. She was joyful, even though she had just moved eight hours from the town she grew up in right before her senior year. She had an undeniable light behind her actions, and it wasn't intimidating, but intriguing. I wanted to have light and purpose like that. As I got to know Leah more throughout the tennis season, and then the school year, and then beyond, I'd learn that her faith in Jesus was the source.
God worked through Leah and the rest of her family in my life. (Spoiler Alert: I'm now her sister-in-law.) Their love for Christ and the way they followed Him, led me to the foot of the cross.
Living the Christian life naturally includes knowing and sharing the Good News that Jesus paid for all our sins and that nothing can separate us from Him. Our lives as Christians reflect Christ and point others toward Him. We want those who do not yet know Christ to join us in heaven! God works through His people, and that includes you! Evangelism doesn't always mean cold-calling people or walking up to strangers on the street and asking them if they know God personally. Our actions, as well as our words, can be a witness to Christ.
Three Components of Christian Life
In his book Five Things You Can Do to Witness Christ, John W. Sias, states that witnessing through our actions "is not an artificial, distinct activity, a show we put on. It happens organically, without our even thinking about it, when we live by faith" (p. 63). In this same short book from the You Can Do It! Series, we hear how Martin Luther spoke of the Christian life through three components:
oratio, prayer (in God's promises)
meditatio, meditation (on God's Word)
tentatio, affliction or suffering (in godly living)
"We pray for help on the basis of God's promises (oratio), for which we delve into His Word (meditatio). There we find promises but also how to live in love. Trying to live in love, we suffer (tentatio). Suffering, we despair of ourselves and are driven to repent and to pray for God's help, which sends us again to His Word to search out His promises in Christ, and so on, round and round. That is what it looks like to live as saint and sinner, constantly repenting of our sin but constantly justified by faith, and as such, expecting only good from God in heaven, even His Holy Spirit (Luke 11:11–13)" (p. 64). This seems a little strange, huh?
David Foster Wallace's short story "The Devil Is a Busy Man" perfectly explains this conundrum. In it, our narrator anonymously and generously gives to someone he knows; and he does so while he is out of town so the person won't know it is from him. This person calls him and tells him all about what happened while he was "out of town." The narrator doesn't tell the friend the gift is from him, even though he very much wants to. He hopes that the person will figure out it was him. The piece ends with the narrator realizing that his motives were not pure, because he was being deceitful and therefore the "good deed" he did was, in fact, not good.
What a different short story would this have been if the narrator had faith in Jesus! We all fall short. But do not lose heart! Look back to the practices of oratio, meditatio, and tentatio, and see that we cling to hope. In Christ, God fights for us and has already won. We rest in Christ's promises.
Opportunities to Share the Gospel
Think about your actions this past week. Ask, What did I do that would prompt people to ask about my hope? And then go to Your Father in prayer, asking for forgiveness. Look to His Word for guidance in how to serve and love everyone you encounter. Trust the Holy Spirit to guide you. Your actions matter. The way you treat others, speak with them, and offer your help can all make people wonder where that light and purpose behind your actions are from.
"You show that you are a letter from Christ delivered by us, written not with ink but with the Spirit of the living God, not on tablets of stone but on tablets of human hearts. Such is the confidence that we have through Christ toward God. Not that we are sufficient in ourselves to claim anything as coming from us, but our sufficiency is from God, who has made us sufficient to be ministers of a new covenant, not of the letter but of the Spirit. For the letter kills, but the Spirit gives life" (2 Corinthians 3:3–6). So cling to Jesus. And may our lives be a letter from Christ to those who don't know of His love.
---
Evangelism isn't one-size-fits-all. Spread the Gospel as you help send Bibles and other Jesus-focused materials around the globe.